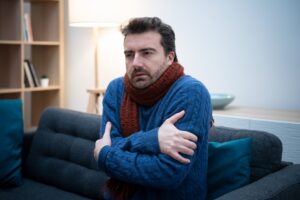 We're the experts on staying comfy. No, seriously, it's in our name. When it comes to HVAC technology, how it relates to you, and how you can better stay comfortable during a chilly winter season, then we're the team to turn to. Our team is professional, experienced, and we really know our way around these kinds of systems.
Okay, we'll stop tooting our own horn. But we're not joking when we say that we can help you stay comfy. Sure, you could only call us when you need heater repair in Hayward, CA on those odd years where something is wrong. Or you can do things like invest in maintenance services and follow these 5 tips so that your heater does a better job keeping your home cozy.
We're going to break down some of the important things to remember about using your heater this season.