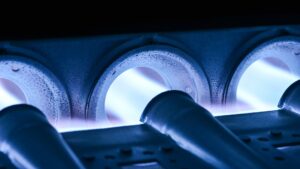 Why is our team called "Comfy Heating & Air Conditioning Inc.?" Well, it's basically because our main priority is keeping you at home comfortable. This isn't just in regards to temperatures, but this relates to your heating bills, the frequency of heating repairs, and other things.
If your heater isn't working with you for one of those aspects, then we'd like to urge you into considering replacing it with one that does. As your comfort specialists (seriously, it's in our name), we work with each homeowner to get their own unique heating needs met. Your home is different from your neighbor's, and we completely understand that.
Let the experts on HVAC in Hayward, CA guide you on the different heating options you have available. We'll talk about what systems can work for your home, and why you should trust us to have them installed and repaired.