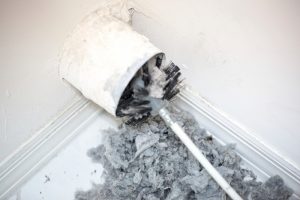 If you're anything like the average homeowner, you probably don't think about your ductwork very often, unless you have a major problem with it—like it has a huge hole that's allowing cooled air to escape into your attic rather than making it into your living space.
For the most part, ducts are hidden from sight, traveling through spaces between walls and beneath crawlspaces. Exposed ducts are rare in homes, and even then you wouldn't notice anything about the inside of them.
The fact of the matter is, the inside of your ductwork can be quite dirty! Think about that—ductwork is responsible for transferring conditioned air from your HVAC system into your home—so if the interior of that ductwork has dirt and dust inside of it, then that dirt and dust is going to enter your home!