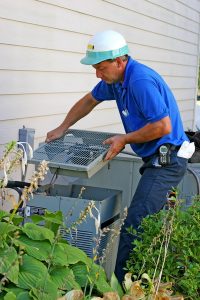 It's not poor indoor air quality in and of itself that causes damage to your air conditioner, but rather what causes the poor indoor air quality to begin with: dirt, dust, allergens, and debris.
We know you do your best to keep dust and dirt out of your home—a clean home is a happy home! But one thing most homeowners don't think about is the debris that exists within their air ducts and other interior components of their air conditioner.
Just because your air conditioner's ductwork and other components are hidden from view doesn't mean you don't need to worry about its cleanliness or overall condition. Air conditioners are often one of the biggest investments people make in their homes, and something as simple as dirt and debris can cost them way more than they even realize.