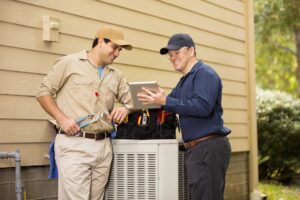 We're going to switch gears today and talk a bit about a lesser-known topic in regards to AC maintenance. We've written a lot in the past few years about how important maintenance is, and we can reiterate right now that it's a vital service for your air conditioner. It's going to keep your warranty from becoming void, it improves efficiency levels, and it even helps your system run smoothly.
AC maintenance in San Ramon works. It just does! So if you're on the fence about maintenance, or you'd like to talk to a professional to learn more about it, then you can always get in touch with our team.
However, this blog post is going to focus on a different topic. We want to shine a light on a common problem with AC maintenance that homeowners can easily forget about… until it's too late!