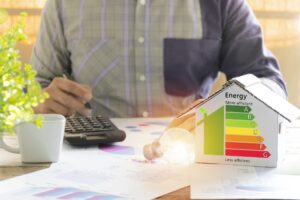 Are you looking to purchase a new air conditioning installation in Livermore, CA? Or perhaps you're already the owner of one but you're looking for some local tips on how to run your system better? Well, come one and all, this blog post is a look at the direction we think this industry is headed in, and what's different about AC systems now vs 10 or 20 years ago.
When air conditioners were first developed, the most important aspect of them was cooling. The cooler an AC could make your home, the better it was. Energy was cheaper back then, so it was just a matter of hooking the system up and getting the most powerful unit on the market.
Now, air conditioners are more than capable of cooling our homes properly. The only difference is our widening carbon emissions and the sheer cost of electricity these days. That's why things are starting to shift in the HVAC industry, and why efficiency is the next big focus for homeowners.