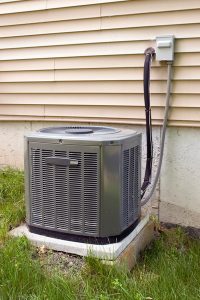 Every homeowner wants their air conditioner to last as long as possible, naturally. They are one of the biggest investments you'll ever make for your home, after all. However, eventually your cooling system will need replacing. And with temperatures warming up, now is the perfect time to consider this important Hayward, CA air conditioning service.
If you believe your cooling system won't be able to survive another summer, then you will benefit from replacing it now. If you wait, then you risk the system breaking down on you in the middle of the hottest season of the year. So, avoid suddenly finding yourself without air conditioning this summer by keeping an eye out for signs you should replace your air conditioner. We've shared 3 below!
1. Your Monthly Costs Are Increasing
Over the course of a year, your energy costs are going to fluctuate, with how much you use both your air conditioning and your heating system. However, if you notice unexplained increases during the summer, this could be an indication of wear and tear on the system that has reached critical levels, causing your cooling system to work inefficiently.
As an air conditioner approaches the end of its lifespan, its efficiency drops to a level that the system will need to operate for longer to achieve your desired temperature, which equates to higher monthly costs. If your system has reached this point, the next logical step is a system replacement.
2. You Are Frequently Making Repairs
It stands to reason that at some time or another, you are going to need a repair or two on your air conditioning system. While routine maintenance will help you fend off the largest and costliest of issues, you may still have an occasional problem. However, when we say occasional we mean once every few years or so.
If you find yourself scheduling air conditioner repairs multiple times a year, then you should consider replacing it. An air conditioner that needs frequent repairs is one in which its various parts are too old to keep operating at full efficiency. The components all begin to fail—one after the other—and then you may be forced to replace the system anyway. If your next repair is going to cost more than half of what a new system would cost, it makes far more economical sense to go with the replacement.
3. Your System Is Old
Let's face it, no matter how highly efficient your air conditioner is, or how well you take care of it, it is still eventually going to need to be replaced. The average lifespan of a cooling system is about 10–15 years. If your AC system is older than that, you certainly should talk to one of our professionals about whether you should replace it.
You may be able to get a few more years out of your air conditioner, but most of the time, the system becomes too ineffective by that point—not to mention costly to operate once it gets older than 15 years. You would likely benefit far more from replacing it than you would waiting a few more years.
Contact Comfy Heating & Air Conditioning Inc. today for expert HVAC services!