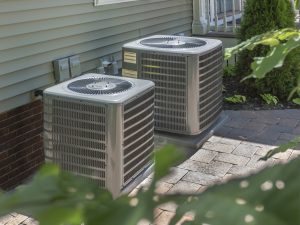 Refrigerant is a vital component of the cooling process, so much so that we perform recharges on AC refrigerant lines as often as we can. Making sure your air conditioner stays full of refrigerant in order to thoroughly cool your home is one of the most important aspects of AC repair in San Ramon, CA. Without refrigerant, your AC would be consuming energy but wouldn't be able to do anything about the scorching hot temperatures in your home.
So, today we'd like to talk about those instants when your AC is having trouble with a refrigerant leak. How can you tell that your AC is leaking refrigerant, and even more importantly, what does that mean for the lifespan and condition of your AC system?
Don't forget that we're always here to help. If you suspect your AC is struggling due to lack of refrigerant, give our team a call and we can get it sorted out.
How to Notice Leaking Refrigerant
If your air conditioner is leaking refrigerant, it should be something you notice as soon as possible. That's because refrigerant, unlike gasoline in a car or batteries in your remote, should not be consumed by your air conditioner. If you recognize any of the following points, it's probably because your AC is leaking refrigerant.
Poor cooling power. Your air conditioner is supposed to effectively and efficiently cool your home—full stop. If you're noticing that your AC is just not working like it used to, it could be from a lack of refrigerant that's been slowly leaking out. Keep in mind, air conditioners require refrigerant to function properly, so this problem could very well be the fault of a refrigerant leak.
Higher energy bills. If your air conditioner is sucking up more energy than it usually would, it could be from lack of refrigerant due to a leak. If your air conditioner is struggling with less refrigerant, it's going to require more energy to complete the same level of cooling you're used to.
A hissing noise. If your air conditioner is leaking gas refrigerant, it has to be escaping somewhere. That gas escaping could take the form of a "hissing" noise that will be pretty easy to notice. Give our team a call if your AC is hissing at you.
Short cycling. Short cycling air conditioners can occur for a wide variety of reasons, but one of them is if they're low on refrigerant. An AC that's low on refrigerant is going to have trouble cooling your home to your specific standards, which means it could run in more frequent cycles and eventually break down as a result.
Give Us a Call
Air conditioner breakdowns can be an absolute nightmare, especially when they take place during the hottest months of the year. Don't mess around with this possibility. If you think your air conditioner could be leaking refrigerant, then give our team a call today to have it inspected and repaired as soon as possible. We can discuss whether a recharge is the right way to go, or decide how we can go about replacing or repairing your faulty system.
Contact the team at Comfy Heating & Air Conditioning Inc. for quality AC repair.