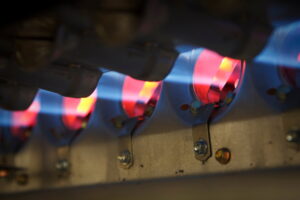 This is a question we get from homeowners pretty often. If it's not a question you've asked a professional before, then you might want to add it to your list of questions. And, if you're one of the many homeowners who doesn't even know what the heat exchanger is, then you're in the right place!
We don't discriminate in this blog against those familiar or unfamiliar with HVAC technology. All we're concerned with is providing quality heater repair in Oakland, CA. In order to do that, we need to educate homeowners on the most sensitive component of their heating system—the heat exchanger.
Let's talk in-depth about what a heat exchanger is, how it works, and how you can tell if there's something wrong with it. Call us by the time you reach the end of this blog so we can help relieve your problems.