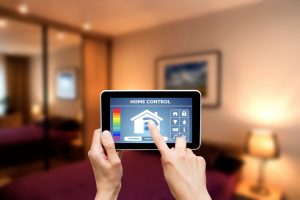 The short answer to this question is yes. The long answer is a bit more complicated than that, but we'll get into the specifics in a second. Basically, smart or Wi-Fi thermostats are a huge boon on your efficiency and are the new way to run your HVAC systems in the 21st century.
By running intricate reports, increasing your convenience, and helping you set programmable temperatures based on certain weather conditions, a smart thermostat can help you save money and make your life so much easier.
If you're the kind of homeowner that likes looking for ways to increase your savings when dealing with HVAC service in Oakland, CA then you'll absolutely enjoy some of the thermostat information we're about to talk about.