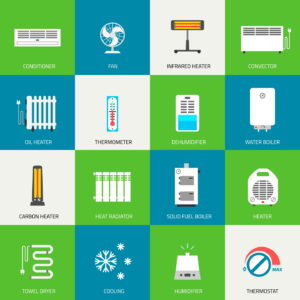 When investing in a heating installation in Orinda, CA, energy efficiency is the most important measurement to take into account. After all, we don't deal with the kinds of cold temperatures that other areas of the country do, which means we want our heating systems to run while costing as little as possible. The more energy-efficient your heating system is, the less you have to pay each and every month.
Although, there's one small problem. There are different types of heating systems that all run in very different ways. How are you supposed to tell which one is the most energy-efficient and effective enough for your home if they all work so differently?
That's what this blog post is about. We'll touch on three distinct heating systems: gas furnaces, electric furnaces, and heat pumps, and talk about which one might be the best—and most energy-efficient—choice for your house.