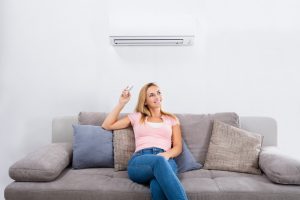 One of the best options for cooling and heating homes in our area is with a ductless system.
Instead of operating through a network of ducts connected to an indoor handler and evaporator unit, ductless systems break up the indoor unit and blower fans—air handlers—to distribute the system in modular units throughout the home, with each air handler mounted up high on the rooms they're intended for.
We could go on forever about why going ductless is a good idea for most homes. But it's also important for us to be honest and note, they can have unique repair needs. Now, we can't go on without saying these repair issues are a lot more likely if the system wasn't installed correctly to begin with, or if it is improperly maintained. Regardless, whether you're thinking of installing a ductless system for the first time or you've already had a ductless system in place for a while, it's important for you to know of these possible issues. Read on!