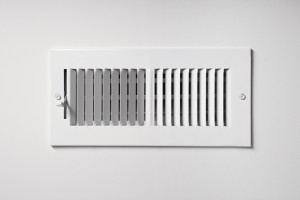 Temperatures have certainly cooled off in the past week, giving our air conditioner systems some reprieve. However, you know as well as we do how unpredictable California weather can be at times, and we could very well have another heat wave coming our way soon.
That makes now the perfect time to tackle any Danville, CA air conditioner repair needs you may have. One of the most common service calls we receive is in regards to an AC system that doesn't seem to be blowing out cold air. There are a number of reasons this may be occurring, which we'll cover below.
Incorrect Thermostat Settings
First, check your thermostat. This may seem obvious, but it's happened before: someone in the family set the thermostat to a higher temperature, or it never got switched from heating mode to cooling mode, if it's a heat pump. It happens to a lot of people. But the good news is that if this is the case, there's nothing wrong with your cooling system!
Aging Cooling System
Though it depends on the model and how well maintained you keep your air conditioner, the average AC system will last about 10 years. Once it has reached this decade mark, it is unable to cool your home as effectively and efficiently as it used to. You may be due for a system replacement in this case. But, it's best to confide in a professional before deciding to go this route.
Clogged Air Filter
Did you know the air filter that comes standard with your HVAC system is there to protect the system's interior components from dirt, dust, and other debris? If you let it become clogged, not only can it affect your system's operation overall, but it can also restrict airflow, allowing some of the warm air that should be released outdoors back into your home.
Compressor Issues
The compressor of your air conditioner is the heart of the system. Therefore, if it begins to malfunction, your air conditioner cannot be expected to effectively cool your home. It's important that you have your system regularly serviced to avoid being surprised by such an issue.
Refrigerant Leak
Upon installation, your air conditioner is supplied with enough refrigerant to ideally last its entire lifespan. Therefore if you are losing refrigerant, then you have a leak. When this happens, heat will not be able to move out of your home effectively. So your AC system may be running, but it will be unable to actually cool down your living space.
Prevent Common AC Problems with Routine Maintenance
The best way to prevent the costliest of air conditioning repairs is to have your system regularly maintained. At least once a year—or twice, if you have a heat pump—we advise that you have a professional fully inspect and clean the system, making any necessary adjustments and offering recommendations for repairs. This will ensure that the air conditioner works as effectively and efficiently as it should for as long as it should.
Contact Comfy Heating & Air Conditioning Inc. for quality air conditioning repairs!