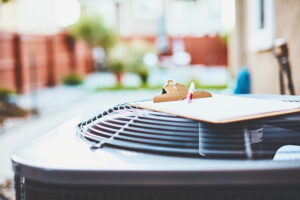 It's now the end of September and you're probably thinking to yourself that it's finally time to stop worrying about your air conditioner. Well, we're here to be the resonating voice of reason and tell you that's not exactly true. We've got plenty of hot days left here in California, and if you don't want your air conditioning in Danville, CA to struggle, you'll need to keep paying close attention to it.
Here's a question—when was the last time you replaced the air filter in your air conditioner? Has it been a few months? Did you even know that there's an air filter located in your AC system?
Don't panic, we get that sentiment all the time. What's important is that you've landed on this blog post here and now. If you keep reading, we'll talk about why it's important to replace the air filter in your system on a regular basis.