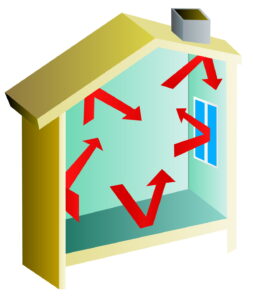 Air filters are powerful devices that can help eliminate contaminants in your air. Before we get into the specifics, we want to provide you with a little bit of direction if you're on the fence about purchasing an air filter.
First of all, they work as intended. As homes get inundated with smoke and other particles from nearby wildfires and other natural events, air filters are the first line of defense. They can quickly weed out smoke particles and keep your air feeling fresh and safe. People with serious allergies or asthma can rest easy knowing that any large particles that might trigger an attack can be targeted and held back by a properly sized air filter in Pleasanton, CA.
Now, let's get into the science behind these systems. We'll talk about just how they're able to eliminate pollutants and keep your air safe.