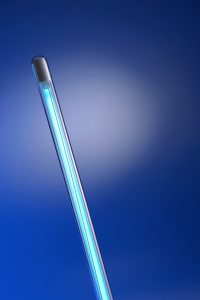 What constitutes safe air? What about clean air? One person's home might feel cleaner than another's, and vice versa. These questions aren't meant to blow your mind, they're meant to get you thinking about systems that can better make your home's air clean, safe, and comfortable. By utilizing technology like an air purifier, you can eliminate odors and harmful germs that can make you sick and unhappy.
Air purifiers in San Ramon, CA have improved drastically over just the last couple of years. It's worth doing a bit of researching to seeing how these systems work and how they can benefit you. Do you have a specific budget or type of home that gets stuffy? We assure you that there's an air purifier that will work for you.
Give us a call and ask us about our air purifier options. Keep reading and we'll give you some details.
Air Purifier Options
When exploring air purifier options, we have two unique models to choose from. They each perform an air cleaning service but they go about it in two very different ways. Let's take a look.
Ionization Air Purifier. These are sometimes called electronic air purifiers. They basically charge the harmful particles in your air magnetically. By doing this, they can attract the nasty particles and leave your air clean by drawing them into the system and collecting them on a reusable metal tray that should be cleaned every now and then. That's it!
UV Light Air Purifier. UV light purifiers, also known as germicidal light purifiers, are a bit more complicated. They utilize ultraviolet light in a way that sterilizes germs and mold spores, rendering them harmless. Ultraviolet light inhibits the cell's ability to reproduce, which is essential for bacteria and viruses to pose a threat to us humans. It's really that simple! If you're scared of this effect doing harm to you, don't worry! UV light purifiers are mounted in your air ducts so you never have to come in contact with them.
How They Help
Regardless of whether you choose an ionization air purifier or a UV light purifier, you're getting some pretty serious benefits. Both of them remove odors from the air and eliminate harmful particles like germs and mold spores. These systems work wonders when paired with home sanitation practices like hand washing and wiping down unclean surfaces. Air will become cleaned and remain clean for the foreseeable future when working with an air purifier.
If you're looking to rid your home of a specific type of germ, then give us a call and let's talk about it. UV light purifiers excel in certain places while ionization purifiers excel in others. It's going to depend on how clean you want your home and what you need to keep things safe and clean. Every home and budget is different and here at Comfy Heating & Air Conditioning, we recognize that. That's why we service both of these air purifiers. Don't hesitate to take the next step in home health today by calling us!
Call the team at Comfy Heating & Air Conditioning Inc. for professional air purifier installation today.