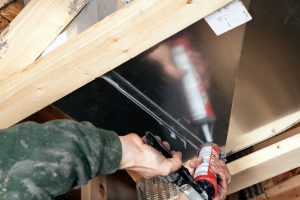 Duct testing is an important service that we offer, but so many homeowners just don't take advantage of it when they should. With the amount of money we spend on energy to have our heaters and air conditioners treating the air in our homes, the least we could do is ensure that our ducts are in good condition.
What happens when your ducts aren't in good condition? Well, below we're going to break down just why duct testing in Walnut Creek is so vital. Without knowing exactly how well your air ducts function, it's going to be impossible to accurately save money with air conditioning efficiency. You'll be spending more money on a struggling system that's losing precious air because your ducts aren't in good condition to keep your home comfortable.
So, let's talk about the benefits of air ducts that are in good condition, a result you can only get from having them tested in the first place!
What Do Your Ducts Look Like?
The first and most important aspects of duct testing to focus on are getting to know your air ducts. How much air is leaking from gaps and tears in your duct system? Is all the air that's being treated by your air conditioner reaching every corner of your home? Do you deal with hot or cold spots because of poor ventilation?
These are questions that can be answered with duct testing. By monitoring the flow of air through your air ducts, it can be pretty obvious to an HVAC technician with the right equipment and training what's happening with your home comfort system. Get your ducts tested by our team and you can take steps to mitigate leaking air and deal with hot or cold spots right here and now.
After Your Ducts Are Tested
Did you know that up to 30% of the conditioned air produced by your HVAC system can leak through air ducts to be wasted in places like attics or crawlspaces? The only way to tell if you're losing this much-treated air is by having your air ducts tested. Once they're tested and a professional has confirmed that your HVAC system is wasting energy and air by sending it through your leaky ducts, there are some steps that can be taken.
Firstly, our technicians can provide duct sealing service which is the clearest and most precise way to deal with your leaky ducts. By taking specific sealing material, we can make your ducts airtight to the point where you'll see immediate savings in your energy and heating bill, while your home feels more comfortable as it retains more heat or cooling power.
Secondly, our professionals can also treat the condition of your air ducts that are impeding its effectiveness. For instance, if you've got caked up dirt, dust, and debris in your duct system, it could start impeding the ability and efficiency of your HVAC system. We can clean your ducts to make sure that the air going through them is as clear as it can be.
Are you ready to get your ducts tested and take the steps required to achieve a new level of comfort? Call the team at Comfy Heating & Air Conditioning Inc. today!