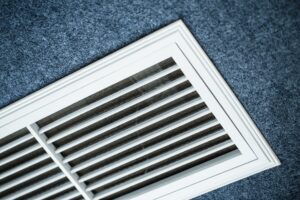 Don't think we forgot about all the heat pump and furnace owners in our area. If you're the owner of a forced-air heating system, then this blog post is specifically designed to help target a problem that we see all the time. We're going to focus on issues with a blower motor, one of the integral components of a heating system that uses hot air to heat a home.
When the heat is produced for the air in your heating system, it needs to be distributed to the rest of your home via your air ducts. A large blower motor is responsible for this, as it pushes the air throughout the ducts into each of your home's rooms. If your blower motor isn't working properly, we'll help figure out what the problem is.
Keep reading for more information, and don't forget to call us for heater repair in Orinda, CA.
Problems With a Blower Motor
If your blower motor is having problems, here are a few good ways to tell. Keep in mind that if any of these points sound familiar, you should call our team for expert repairs. Regardless of the type of heating system you have, we can help.
Low airflow coming from the vents. The blower motor needs to run for the blower fan to transport the air through your vents and into the rooms of your house. If you're noticing that there's not very much airflow coming from the vents, then we'd advise you call our team for support. This could be a problem with a blower motor that's only running at partial capacity and it's causing your home to become uncomfortable and your heater to run longer.
No air at all coming from vents. This can be a huge problem. If you're realizing that your furnace or heat pump is running but there's no air coming from your air vents, then you might have a broken-down blower fan or blower motor.
A constant, uncomfortable rattling or buzzing sound. Buzzing sounds usually imply that there's an electrical problem that's causing issues for your blower motor or blower fan. Also, a rattling sound could indicate that the blower fan is rubbing up against its caging which could also be a problem down the line and lead to inefficiency.
Inconsistent temperature control. If your blower motor is only running at partial capacity, or it's having problems, it might express this issue by only providing enough temperature control for certain areas of your home. If you're noticing that the vents closest to your furnace or heat pump are providing adequate airflow, but the vents further away are struggling to heat your home, then you could have a serious problem with the blower motor or blower fan in general.
We Can Help!
One small problem with your heater's blower motor, and you could see a complete halt in your system's ability to keep your home at a comfortable temperature. Don't let this ruin your winter. Make sure you give our team a call so we can provide the targeted repairs necessary to alleviate these issues.
Contact Comfy Heating & Air Conditioning Inc. for help with your heating system.