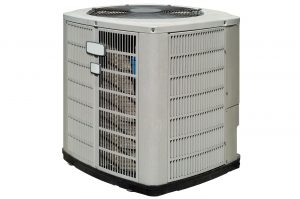 Every day it gets closer and closer to summer, and those of us with problematic air conditioners begin to stress out. We'd like to be clear, inefficiency over time isn't built into an air conditioner to keep customers buying them, like some other products in the world. Instead, inefficiency is just a natural occurrence for a piece of machinery that works so hard to keep you comfortable. Just like cars begin to break down over time, so do air conditioners.
On one hand, if you think there's something seriously wrong with your air conditioner—contact our team to schedule HVAC service in Union City, CA. Nothing can take the place of a precise, scheduled repair. However, if your air conditioner works fine, just consumes a little too much energy while doing so, then we've got a few tips and tricks that could make your system's job a little bit easier.
Keep Your Home Cool and Your Bills Low
When we talk about improving efficiency, what exactly do we mean? Efficiency is all about limiting the amount of energy that's consumed by your AC, while not compromising on your comfort. If you can have your home at a reasonable temperature during the summer while not breaking the bank with energy bills, we'd consider that a win in efficiency standards. So, here are some nifty tips to improve that efficiency.
Use Your Curtains and Blinds
The sun is the largest contributor to heat on this planet, let alone the heat you feel in your home when your air conditioner is struggling. Every home has its fair share of windows, which means the sun is constantly heating your home! By using your curtains or blinds, you can lower them on the windows that get the most sunlight during the day, so that you can limit the heat that the sun sends your way. Sure, it might only be an improvement of a couple of degrees, but that slight change will go a long way over time!
Raise the Temperature on the Thermostat
We know, you're probably wondering why we'd tell you to do this—but bear with us! When you constantly lower the temperature on your thermostat, it's not actually lowering the temperature. There's a certain threshold that is just not feasible for an air conditioner to cool beyond. That's why you should always try to keep your thermostat no more than to 20 degrees cooler than the temperature outside, which should be cool enough to feel relief while also stopping your AC from working too hard.
Schedule Maintenance
While homeowners might continue their web search for more nifty tips and tricks to increase AC efficiency, one tip rises above all the rest. That's AC maintenance! Scheduling maintenance with your local HVAC provider like us can allow an experienced professional to take a good look at the interior of your system. By making minor adjustments and repairs, they can make sure your system is running properly and help mitigate any efficiency loss that might otherwise take place. Seriously, this service is a lifesaver, don't forget to schedule AC service for Union City, CA!
Call the pros at Comfy Heating & Air Conditioning Inc. today for your scheduled tune-up!