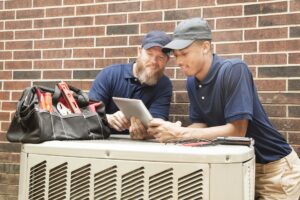 Air conditioners are our first line of defense against the scorching hot temperatures of summer. Other areas might be able to rely on portable systems or window units, but not here! We need the best systems available with impressive energy efficiency ratings so that we can keep our budgets intact and our entire homes comfortable.
That being said, many homeowners are struggling right now because their air conditioner just won't do what they want them to. The first and best step you can take as a homeowner is to call for professional AC repair in Pleasanton, CA. A pro like the ones on our team can diagnose your problem and fix it at the root, meaning you're left with a better system that doesn't suck up as much energy.
However, if you're unsure as to whether you need AC repairs or if your system is just railing against record-breaking heat, then keep reading.