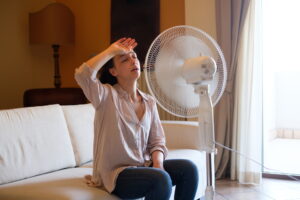 As the peak summer season continues, the temperatures are only going to get hotter. Having a properly functioning air conditioning system that can fulfill your cooling needs is a necessity if you want to stop the hot weather from ruining your week. If it is time to invest in a new air conditioning system, you might be wondering whether you should stick with the good ol' central air conditioner or invest in a different cooling solution.
Investing in air conditioning in Walnut Creek, CA, is not an easy decision to make. The unit you purchase now should provide for your home's cooling needs for at least the next 10 years. A new air conditioner is also expensive. It is important to make the right investment that can give you your money's worth.
Are you wondering whether a central air conditioner is worth the cost? This post will tell you about when a central AC could be worth the cost for your home.