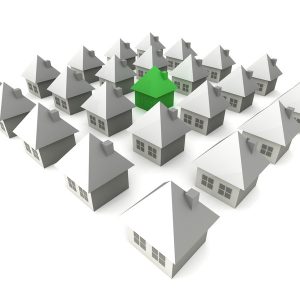 At Comfy Heating & Air Conditioning Inc. we are consistently helping our clients find ways to save money on their home comfort and energy costs. This includes encouraging system maintenance to ensure that their HVAC units work as efficiently and effectively as they should, and it also includes recommending systems and services that can help them earn rebates.
In less than a month, our current Lennox and Energy Upgrade CA rebate offer will expire—we encourage you to take advantage of it now! There are a number of ways you can do so. One of the most common upgrades people make to their home is investing in a higher-efficiency air conditioning system, but this is not all you can do.
Upgrade to a Tankless Water Heater
Storage tank water heaters are a popular, albeit familiar, choice for homeowners when it comes to choosing a water heater. But are you aware of the benefits of a tankless water heater system? First of all, they're much more efficient than their storage tank counterparts, thus why the state offers rebates for such an energy saving installation. Additionally, you'll never run out of hot water with a tankless system since there is no standing supply of hot water to be depleted.
Properly Insulate Your Home
Insulation is a vital part of keeping heat in during the winter, which most homeowners know. But did you know it's just as effective at keeping heat out during the summer? Unfortunately, many attic spaces are inadequately insulated, so with the sun beating down on it, your home can heat up quickly during the summer, causing your air conditioner to work harder than it would have to otherwise, which is extremely inefficient.
Replace Damaged Ductwork
You may be surprised by how much energy goes to waste due to damaged air ducts. With conditioned air leaking into unoccupied spaces such as the attic or crawlspace, your air conditioning and heating systems will have to work that much harder to reach the desired temperature in your living space.
Other Methods to Make Your Home Energy Efficient
Upgrading your home comfort systems and ensuring their efficiency is the first step in making your home more energy efficient, and earning rebates as a result. But this is not the only way you can help make your home more efficient!
Weather Sealant: Ensure that no air is able to leak in or out of drafts in doors or windows throughout your home.
Lighting: Try LEDs or other energy saving-lighting in your home, and take care in only using lighting when you need it.
Kitchen Appliances: Your kitchen appliances use up a lot of energy—your refrigerator, cooktop, oven, and dishwasher mainly. Consider upgrading to ENERGY STAR® appliances.
Office and Electronics: Though minimal, things like leaving a charger plugged in when it's not being used or leaving your computer on all day when you aren't home can accumulate to a lot of energy waste.
Contact Comfy Heating & Air Conditioning Inc. today for all of your HVAC needs in the Fremont area and beyond. And be sure to take advantage of our current rebate offer in Lennox and Energy Upgrade California rebates—offer expires June 9, 2017!