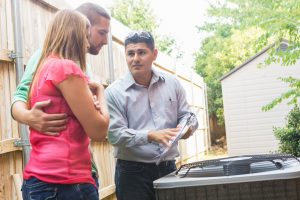 When you purchase other products or services, waiting is always a good thing. Whether you're waiting to get the right opinion on a car fix, waiting on the money to pay for a new TV, or waiting for the right time to take that vacation, time makes things worthwhile. However, time also degrades HVAC equipment and can send machines into a downward spiral of decay and repair needs. Ultimately, some things can't wait.
If you know you need air conditioning repair in Dublin, CA and you've been holding out, we're here to talk about why that's such a bad idea. Waiting for repair needs that are urgently required can often be the difference between a $100 repair bill and a $1000 repair bill. Early repairs are always better than late repairs, and if you keep reading we'll tell you why.
Why Waiting Hurts
No, these aren't the lyrics to a rock ballad, it's advice that we'd like you to keep in mind going forward. Waiting for air conditioning repair is something that can fundamentally change your budget, comfort, and home. Similarly to driving a car when you're in need of an oil change, running your air conditioner when it needs repairs can be detrimental. It can cause problems to compound which means one problem quickly turns into five problems. The more these issues compound, the worse off your wallet is. Let's take a look at some examples.
Grinding Parts
Is your air conditioner making a grinding noise? It's usually a result of two metal components, like the blower fan and the metal casing rubbing against each other. This isn't a hard problem to fix on its own, but grinding can create permanent divots in your system that are harder to repair after a longer period of time. Grinding, or metal against metal, gets worse as time goes on and having this problem fixed quickly will save you money.
Loose Parts
A loos part will bounce around the interior of your system. This can be something small like a loose screw or wire. Normally, this is an easy fix that can take an HVAC technician a few minutes to repair, but waiting to have this treated provides a much different outcome. Eventually, this loose part can bounce into something else, causing more components to become loose or off-tilt. This problem can get exponentially worse and cost you a lot of money to fix when you wait.
Refrigerant Leaks
This one is simple. The longer you wait to have a refrigerant leak patched and fixed, the worse off you'll be for many reasons. Firstly, your cooling output will be worse with low refrigerant. Second, your system will be less efficient and will consume more energy. Third, refrigerant leaks can lead to a breakdown or ultimately cause your AC to stop being able to cool your home. The longer you let this problem go, the worse off you'll be!
From inefficiency to increased repair costs, your life will get a lot more expensive and stressful the longer you wait on repairs. For any repairs needed in the Dublin, CA, area, why not give our professionals a call to ask what our opinion is on the matter?
Call Comfy Heating & Air Conditioning Inc. for your personalized AC repair service.