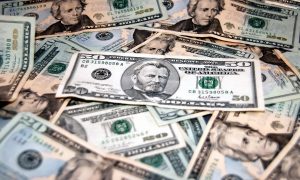 While we might be under the impression that summer is starting to wind down, we'd be lying if we said that there weren't several hot days still ahead. Your air conditioner is still going to be useful well into September, especially here in California. So, in order to talk about something relevant, we've decided to discuss some AC issues you could be running into.
Keep in mind that just because it's late in the Summer doesn't mean that you can't call us for air conditioning repair in San Ramon. Actually, on the contrary, our schedules are starting to free up more as fall rolls in, which means we can provide AC help at your convenience.
A struggling AC can be a nuisance, but luckily a more informed homeowner is always going to be better at dealing with those issues. Let's get you informed on what could be ailing your system!
Problems Should Be Addressed
As our air conditioners start working less hard and temperatures slowly drop, it can be easy to become complacent. If your air conditioner isn't working as hard as it was, why would you pay for repairs or maintenance now? Well, unless you buy a new air conditioner every year, we can assume you'll be needing it next year. Problems don't miraculously disappear over the winter; in fact, they often get worse! Take a look at some of the most common AC issues we run into this time of year, and call us to get them addressed.
An urgent repair need. If your air conditioner has a problem, it's not going to fix itself. Calling us for repairs before the summer winds to a close, or even during the fall when your system isn't in use, can be a great way to stop yourself from encountering a surprise breakdown next year!
Efficiency decrease. If your energy bills have been rising steadily due to inefficiency, now could be the best time to have it addressed. Call us to tell us what's going on and we can get to the bottom of it.
Poor air quality. When was the last time you changed the air filter in your air conditioner? While it's not meant to keep your indoor air clean, it certainly helps. Why not change it before the summer is over and perhaps contact us about an indoor air quality solution if you still need help.
Humidity problems. Depending on how humid it's been, your air conditioner could have been working harder than normal. Take a look to notice any condensate leaks or recognize if you've been dealing with increased humidity. If so, contact us so we can help.
Invest in Maintenance
Do you want help ensuring your system lasts through next season? Well, if you can't put your finger on a specific problem, then perhaps you can prevent additional problems from popping up by scheduling maintenance with us! Maintenance is a great way to inspect your system, evaluate its condition, and stop problems from occurring in the future. Call us and take advantage of our maintenance program today!
Call Comfy Heating & Air Conditioning Inc. today for any AC service you need.