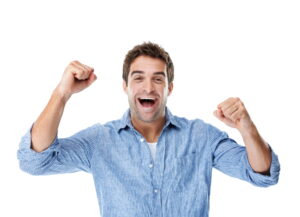 The short answer is absolutely! But we've got plenty of customers and friends that want to learn more about how these two systems work together. Heat pumps are cooling and heating systems that work to move heat inside or outside of your house depending on the season and comfort preference of the owner. And solar energy systems power all of the appliances in a home using the power of the sun. When you mix both of these units together, you really get something special.
Imagine taking all of the guilt out of running your air conditioning system because it's being powered by the sun, which is not only free, but eco-friendly? Doesn't that sound lovely?
Well, today we're going to talk about the steps you can take to match both of these systems together to ensure that you get the best, most efficient heat pump installation in Walnut Creek, CA.
The Dream of Solar Heating
Solar heating used to be a dream for homeowners, and it was only seen in movies or TV shows where the lines between fiction and reality were blurred. People have comfort preferences, and previously it was thought that no solar energy system could match those comfort preferences with the intense energy requirements of an air conditioner or a furnace.
Now, that dream is absolutely a reality. For any homeowners who are still doubting the possibility of running a convenient and efficient heat pump system through solar energy, this blog is for you!
Heat pumps can now be coupled directly with solar panel systems, so California residents in Walnut Creek can enjoy comfortable air conditioning and heating throughout the year that's fueled directly by the sun's rays. We're not kidding around, keep reading to learn more!
Maximum Efficiency
Solar energy is free. Yes, you heard that right. There's no system in place that requires you to pay for solar energy on your property. It belongs to you, and it's basically there for the taking!
That means that even if your heat pump runs on a fraction of solar energy, it's still getting free energy, which boosts its energy efficiency score.
Basically, what we're trying to say is that a solar-powered heat pump is always going to be more efficient than a conventional one, because some of the energy it's consuming is free of charge!
Convenience All-Year Round
While you technically could connect your electric furnace or conventional central AC to a solar energy grid, you wouldn't be getting the same year-round comfort that comes with a heat pump. Heat pumps represent two HVAC systems in one–a heater and a cooling system. So, if you invest in a solar-powered heat pump, you're getting the most for your single purchase.
Heat pumps are state-of-the-art these days, and they can easily cool or heat the entirety of your home. Just get in touch with our team of professionals so we can size up your home's air volume to get a good idea of how big the pump needs to be.
Comfy Heating & Air Conditioning Inc. can get you set up with a heat pump that perfectly matches your solar energy system.