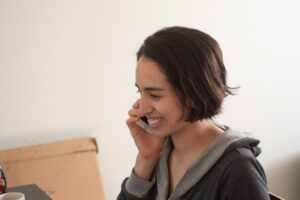 So you're looking to invest in the repair of your broken system. Good job! Many homeowners try to ignore a bad AC problem in fear that it might cost too much to repair it, or they go on with the notion that they don't need air conditioning. Well, we commend anyone who looks towards the future and admits that they might need professional AC repair.
However, repairs can be intimidating when homeowners look at the costs and some of the horror stories that come from neighbors or friends signing up with a local amateur. That's why we're here to help alleviate your anxiety and make things easier. AC repair in Pleasanton, CA can be simple and effective as long as you prepare for it and choose the right team for the job.
We always make sure to get the job done right for the lowest cost possible. Let's start by figuring out how you can budget and plan accordingly for your next AC repair.
1. Choose a Service that Fits Your Budget
Your budget is important to you and your family. Nobody, not a blog post, a video, or even a technician should tell you how much you need to spend on your air conditioning. It's been a hard couple of years, so you might be dealing with unique personal hardships that require more attention than your air conditioner. That's why you need to be clear and concise with your professional HVAC technician about how much you're willing to spend on your AC.
If that amount of money is the difference between a replacement and a quick repair, we have no problem repairing your older AC if it means you get to spend money on a loved one's healthcare, or a family vacation that's been well-earned.
2. Comfort Is a Necessary Expense
Now that we've talked about budget, it's important to also discuss comfort. Many homeowners will choose the cheapest service possible because they think it's okay to sacrifice comfort for money. The problem is that we end up paying for discomfort in other ways that can sometimes be hard to quantify.
This means you might spend more time out of the house, paying for dinner or time at the beach because your home is uncomfortable. These costs will add up and eventually they might cost more than what you would have otherwise paid to have your AC replaced or repaired.
3. Ask a Pro About Ways to Save in the Future
Repairs don't always have to be expensive and constant. In fact, services like maintenance and replacement are designed to mitigate repairs and save costs down the line.
Maintenance or Replacement
Maintenance is a yearly service that helps improve the efficiency and effectiveness of your AC. This will also reduce repair needs by up to 85%!
Replacement is a necessary service when your old AC is at the breaking point. This can help you save a ton in the future that would otherwise be spent repairing your old or outdated system.
Call Comfy Heating & Air Conditioning Inc. to invest in your air conditioning system.