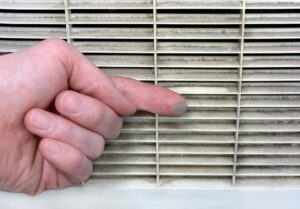 Ugh! This must be the third time this month that you've cleaned off your vents, or that you've contemplated opening them up to see why they won't keep your home comfortable. You get your HVAC system maintained yearly, you even invested in an air filtration system to block out contaminants, so what gives? Why are your air vents dirty and why don't they work properly?
Well, if the answer were simple, then we wouldn't be writing a whole blog post about it, would we? In fact, there could be a variety of things negatively impacting your air vents and air ducts. We're here to narrow down that list and provide support for your HVAC in Oakland, CA.
You know, you could just stop reading and call our team if you know what kind of help you want. Or if you're more comfortable, take a look below at some common air vent problems and then call us for our professional advice!