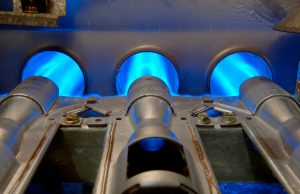 The leaves are changing and the air is getting chilly…in most other states. This is Northern California, after all, so it may take a little bit longer than usual for the weather to cool. What this means for residents is that it gives them a little extra time to prepare their HVAC systems in Oakland, CA. Specifically, these are the days that you should be looking into making sure that your heater is in good working order before the demand on this system goes through the roof.
It pays to be prepared. Knowing the best ways to prepare your heating system for wintertime will end up saving you money. The best way to do this is to reach out for professional help as an HVAC technician will know exactly what to look for and what your unit needs to be optimized for the coming months.
Check Your System Pressure
Much like filling up a blow-up mattress after it has gone unused for months, checking your system's pressure can show you if it has any leaks. Pinpointing and addressing any leaks will save your system from wasting extra effort on warming the outside air
Check Your Filters
Have you ever turned on your AC and seen a dust cloud exit your vents? The build-up of debris in your ducts is inevitable, and that is what your air filters are meant to aide with. However, if your filters are already jam-packed with detritus, your entire heating system can run less efficiently. Cleaning or replacing these vital parts of your heater will save you trouble in the long run.
Check Your Thermostat
Always do a test run of your system before you truly need it. You don't want to find yourself shivering in front of your thermostat, only to discover that something is amiss! Wait for the temperature to start dropping and switch your thermostat into heating mode to make sure it starts correctly.
Check That Your Home Is Sealed
Homes that are sealed properly, or at least as well as they can be, leak less air, meaning your system will need to use less energy and fuel keeping you warm. Double-check your windows and doors to make sure there are no spaces where warm air could leak out or where cold air might get in.
Check Your CO Detector
We all know that carbon monoxide is a deadly gas. There is a reason that we have detectors in our homes for it, after all. It is important to make sure that these sensors are in working order before you begin running your heating system to prevent an impact on your health. If you have noticed that you experience headaches or feel tired when you run your heater, these are warning signs that you may have an issue with carbon monoxide in your home!
Prepare with a Professional HVAC Technician
The best way to make sure that your heater is ready for its busy season is by having a professional give it a full check-up. This will ensure that any issues are caught before they end up costing you a pretty penny, or leave you cold until Christmas!
Contact Comfy Heating & Air Conditioning Inc. today to schedule service for your HVAC.