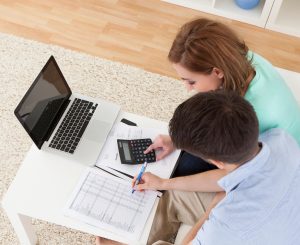 We're lucky because, in San Ramon, there are plenty of incentives to take advantage of when considering upgrading to a more expensive HVAC system. Whether you're looking for a federal tax credit or a local incentive to buy a new HVAC system, you're not alone. If we lived in a perfect world, everyone would be able to upgrade to the most efficient heater that worked for them at an affordable price.
Unfortunately, the burden falls to the consumer when it comes to finding manufacturer rebates, tax credits, and other incentives to help lower the price of your new HVAC in San Ramon, CA. That's not particularly fair. That's why we're giving you some tips on how to find the best incentives in hopes that you'll take the plunge and upgrade to a more efficient HVAC system. Lower your energy bills and help decrease the environmental impact of your heating!
Let's get started.
What is ENERGY STAR?
ENERGY STAR is a program that's run by the EPA and U.S. Department of Energy that is invested in promoting more efficient use of energy. If you've ever gone appliance shopping for a new dishwasher or laundry machine, you've probably noticed the ENERGY STAR signs. You're going to want to make absolutely sure that the system you're upgrading to has an ENERGY STAR certification. This is usually the first hurdle that must be passed in order to score a credit or rebate on your heater.
Constantly Shifting Credits
Now for the hard part! Depending on the legislature, tax credits and incentives by the government often come up and expire rapidly. For instance, you might find a tax credit that would have been perfect for your gas furnace upgrade—but it expired two years ago! That just means there hasn't been a push to have consumers upgrade their gas furnaces yet. If your system isn't having too many problems now, it can be a great idea to wait until the year when there is an incentive offered. Just make sure you consult with an HVAC technician to confirm the condition of your heater first.
California PACE Program
One of the awesome advantages we have here in San Ramon is our incredibly valuable local incentives. The PACE program allows any property owner to finance an energy-efficient HVAC upgrade by paying the cost back over time through a voluntary assessment. This means your HVAC upgrade can essentially be financed through your property and not your own personal finances. California has a plethora of other incentive programs to look for!
Ask Your HVAC Technician
This is why it's so important to work with a contractor you can trust. A great heating technician will be up to date on all the relevant incentives that can be applied to you. Having a conversation with your service professional could make this process a lot simpler, since they can do the research for you if it means you're ready to invest in an upgrade! Also, HVAC specialists sometimes have knowledge about manufacturer rebates when it comes to certain HVAC system models, so you could get even more savings from a great technician!
Looking to save money on your new system? Give our team a call at Comfy Heating & Air Conditioning Inc.