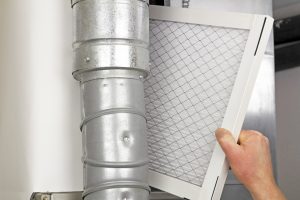 Knock knock! Yes, it's us with our yearly PSA about replacing your furnace filter. We know it was only a few months ago that we were talking about replacing your air conditioner's filter, but it's pretty clear that your AC is out of commission and your furnace is the one helping you right now. Furnaces have air filters as well and they need just as much attention as the one in your air conditioner!
So, today we're going to focus on the wonderful benefits of continuously replacing your furnace's air filter, since it can play a huge part in preventing costly heating repair in San Ramon, CA. If you're in the mood to save some money and do a service that'll keep your system running smoothly, then read on and get ready to replace your filter.
Improving the Lifespan of Your System
Basically, when you're replacing the filter in your furnace, you're keeping it happy and healthy to extend its useful lifespan for as long as possible. We change our air filters for the same reason we change the oil in our cars—to keep them running for as long as possible. Without changing your air filter, you're essentially suffocating your furnace, causing it to work much harder than it should be.
In the worst cases, not changing an air filter can be the last straw where an old furnace will simply break down. This will require you to purchase a replacement, which can be more than inconvenient if you're not prepared for it.
Increasing Efficiency
"Efficiency" isn't just some word we throw around to sell expensive products, it signifies a real-life standard that has real-life consequences. Having a furnace that runs inefficiently means having a system that's constantly wasting energy that you're ultimately paying for. By replacing your air filter, you're making the job easier for your furnace to heat your home, which in turn then allows it to use as little fuel as possible.
Improving Indoor Air Quality
While the air filter in your furnace isn't designed specifically for your home's indoor air quality, it certainly does help! Replacing your filter means getting eliminating dust, debris, and other contaminants that might have been trapped in it, as well as allowing for it to catch more contaminants in the months to come. Not only does this improve the air quality in regards to the air you breathe, but it also lengthens the lifespan of your furnace because those harmful contaminants can harm the interior of your furnace as well.
When to Replace Your Filter
We usually recommend replacing your air filter every one to three months. However, if you feel like your home has been particularly dusty recently, or you've had a bunch of holiday parties with many guests, you might want to change it a little earlier than normal. By adhering to this schedule that's beneficial to your heater, you'll help play a vital role in mitigating problems that are likely to come up with your furnace in the future.
Do you need help locating the filter in your furnace? Contact our team at Comfy Heating & Air Conditioning Inc. today!