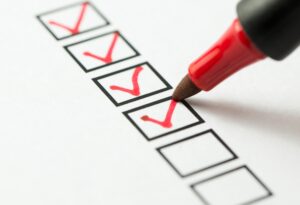 No two contractors are the same! You probably knew that already, but there's a reason we're bringing it up in our blog post today. While contractors might come in all shapes and sizes, they also come with different plans, equipment, promotions, customer service, and experience. There's actually a huge difference when you call our team for furnace service than when you call someone else.
If you're wondering what exactly makes our furnace service in Fremont, CA different, now you're asking the right questions. Is it our deep roots in family values? Or is it our ongoing commitment to energy efficiency and high-tech equipment that is eco-friendly? Or perhaps it's all of the above and more?
Keep reading and we promise you'll get a few reasons why it's never a bad idea to give our team a call for your furnace tune-up, installation, repair, or replacement.
Furnace Safety
A furnace is not a television or some entertainment device. It's a serious piece of machinery that's responsible for keeping your home warm during the winter. When your furnace is neglected or serviced by a team that doesn't really care about doing good work, it becomes a safety hazard for you and your family. We can't emphasize enough how important this is.
Our team is built on community-oriented family values. Our highest priority when performing furnace repairs and maintenance is ensuring that our customers are safe. Unfortunately, not every technician or team pays enough attention to the safety of a furnace system. Give our team a call, talk with us, and we'll tell you about why we care so much about your home's safety.
Experience, Expertise, and the Knowledge of Professional Service
We're going to be honest—sometimes we have trouble getting our message across for a very specific reason. We are not salesmen, we're technicians! We pay attention to the technology, the training, and everything that's involved with your furnace system. We're not really interested in selling you the latest and greatest furnace system if it doesn't fit your budget or your energy-efficiency needs. We want your home to be comfortable, your budget to be intact, and your furnace consuming as little energy as possible.
We won't upsell you and we won't make broken promises, because we're not salesmen. We're experts in the HVAC field, and that's exactly who you'll be working with when you call us.
Our Partnership with ENERGY STAR
Our team is partnered with the US Department of Energy's ENERGY STAR program because energy efficiency is one of the most important aspects of furnace service. Our team is very clear about our priorities—and reducing energy usage by using high-tech equipment and efficient heating systems is one of the reasons why we do what we do.
Are you worried that you're getting saddled with a furnace that's sucking up too much gas? Are you concerned about the environmental impact of your furnace, even after calling a different team for repairs? We can help you with your repair needs while also helping your system run as efficiently as possible.
Don't hesitate to contact Comfy Heating & Air Conditioning Inc. for comprehensive furnace services today.