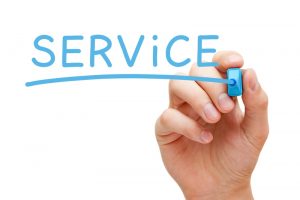 Heating season is upon us! We may still be getting warm days every now and again, but before too long you're going to be using your heating system to stay warm on a regular basis. Before we get to that point, however, it's important that you take steps to make sure that your system stays healthy throughout the season. One of the best ways to do that is to schedule heating maintenance. Have a look below at some of the reasons why it's best to schedule heating maintenance.
Why Maintenance Is So Important
Most of the issues that tend to afflict heating systems do not show obvious signs until they are quite advanced. By the time you notice that your heating system is dealing with some sort of problem, it likely will have already taken some level of damage from that problem. Obviously, that's not a great time to be noticing that you have some sort of issue with your home heating system. You want to catch issues before they get far enough along to threaten the system, and the best way to do that is to schedule preventive maintenance for it.
Preventive maintenance gives your technician the opportunity to locate any developing issues in the system, and resolve them before they have the opportunity to threaten the system. Scheduling preventive maintenance on a regular basis can reduce the odds of a serious problem developing in a heating system by up to 90%, and improve the energy efficiency of the system by up to 40%. Doing this consistently can save you thousands of dollars in repair costs over the life of the system, not to mention giving you peace of mind about your heating system being reliable during the heating season. If you want to get the most out of your maintenance, however, you need to make sure that you get the maintenance conducted at the right time.
Why Fall Maintenance Is Best
It's always better to have maintenance done during the year than to not have it done at all. However, there are certainly times when maintenance is going to be more beneficial than at others. The reason you want to schedule preventive maintenance during the fall season is twofold. First, you want to make sure that your system is in the best possible shape before you put it under the additional strain of the fall season. This will make it less likely to develop a problem when you're using it.
The second reason you want to schedule maintenance during the fall season is so you can take full advantage of the added energy efficiency. Potentially 40% improvement to the efficiency of your system is a great thing to have for the entirety of the heating season, since it could save you a good chunk of money on monthly heating costs.
Comfy Heating & Air Conditioning Inc. offers a full range of HVAC services in Walnut Creek, CA. Contact us today to schedule an appointment with one of our professional heating technicians.