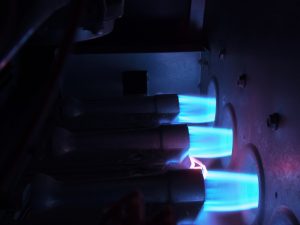 Heating season is nearly here, and that means it's time to get your home ready for it! You don't want to be caught off-guard when the temperature finally drops and you find yourself in a chilly home, do you? Everyone is going to need slightly different preparations to get their home nice and comfortable during heating season, of course, but in this blog we'd like to cover a few tips that are good for pretty much everyone to follow. With that in mind, let's get to it!
Schedule Preventive Maintenance
Before you put all that added stress on your heating system by using it consistently over the next few months, you should make sure that it's up to the task. A lot of problems can crop up in the months since you last used your heater, and you don't want any of them making themselves known when you need the system the most. Rather than waiting for a problem to damage your heating system before you have the chance to repair it, consider calling for preventive maintenance services in the near future.
Preventive maintenance gives your heating technician the opportunity to closely examine your system, locate any developing problems, and resolve them before they have the chance to get any worse. Doing this consistently can reduce the odds of a serious problem affecting your heating system by up to 90% over the years, while also increasing the energy efficiency of the system by up to 40%. This is the best way to make sure that your heater is in top condition before the winter arrives.
Know the Signs of Repair Needs
Even though preventive maintenance is effective at keeping your system in top shape, it's not 100% effective. Unfortunately, nothing is. That means that you should still be on the lookout for any and all signs that your heating system is struggling with some sort of problem, so that you can call for repairs as quickly as possible. We don't have the space to go over every single possible sign your heater is in need of repairs here, but we can cover some of the more common ones:
Low Heating Output: Never a good sign. If your heating system is not heating as well as it normally does, there could be a number of different issues with it depending on the type of heater it is. Regardless of what system you're using, though, you should call for repairs if you notice this symptom.
Odd Noises: If you've had your heater for any length of time, you probably know what it's supposed to sound like while it's operating. If it starts to make any noises that are out of the ordinary, we highly recommend that you call a technician. It could be a fairly minor issue, or it could be something that threatens the entire system. Best to catch it early, just in case.
Comfy Heating & Air Conditioning, Inc. offers a full range of HVAC services in Fremont, CA. If you need heating services, contact us today to schedule an appointment with one of our professional technicians.