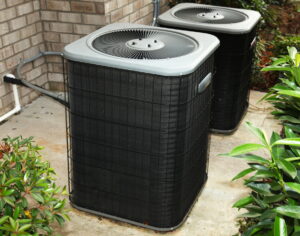 So, your air conditioner has broken down at an inconvenient time and you're looking for help. You could call that family friend who is handy with technology, but it seems like the repair they made last year isn't cutting it. Or, maybe you could get in touch with that neighborhood amateur who used to be a professional HVAC technician. However, your AC is a newer model and they might not know how to repair some of the newer technology in it.
We'll break this news to you kindly—you're going to need professional AC repair in San Ramon and there's no good way around it. Don't worry, AC repair technicians aren't how they used to be, as long as you go with a team that's in the business for the right reasons!
Today, we'll tell you all about how to choose the BEST team for AC repair, and why our team could be your best bet!
5 Reasons to Go With a Pro
If you're overwhelmed by the thought of looking for a brand-new team to help you with AC repair, then don't worry. We understand how stressful this can feel initially, but it gets better from here. Just remember to trust your gut and get the most out of your air conditioning services with the help of a professional.
1. They've Got Experience in the Field
Many professionals will say they understand all HVAC systems but there's a lot of high-tech equipment coming from HVAC manufacturers these days. When you're looking for fast and reliable air conditioning services, a professional that's experienced will likely be your best bet. Ask your prospective HVAC professional about the different systems they've worked on and gauge their answer. An experienced pro will never hesitate to tell you about their experience in the industry.
2. They Have Proper Certification
An easy way to tell that a professional will get the job done is if they're certified. If you're finding cheap HVAC "technicians" who are willing to open up your air conditioner but won't share their qualifications and certifications with you, then you need to move on.
3. They're Insured
Insurance is an invaluable tool when working with a professional for repairs. In the rare event that they disrupt your comfort or accidentally damage your system, insurance means that you don't have to pay for it in the end. This is a huge benefit of working with a pro!
4. They're Looking Out for Your Best Interest
When you ask them about finances and ways to save like tax credits and rebates, what do they say? Do they steer you away from promotions? Are you finding yourself paying the maximum price for every bit of service, no matter what deals they're running? Then they're likely not looking out for your best interest or your budget.
Take a look at the offers we have and our team will always try to get you the most affordable cost possible.
5. You Like Them
This is a no-brainer. If you don't like the team you're hiring, then don't hire them. Friendly technicians exist, and you can find them if you just look! (Here's a hint, our team has some of the most energetic and fun technicians in the neighborhood!)
Call Comfy Heating & Air Conditioning Inc. We've got your back.