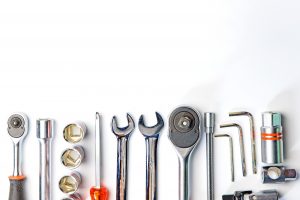 Mystery breakdowns are some of the worst things that can happen to your home. When you're having a family party for the holidays or you're just trying to enjoy a night in, away from chilly temperatures, having your heater suddenly stop working can be devastating. Contacting a technician for expensive furnace repair in San Ramon, CA doesn't feel much better.
Often, a breakdown can occur because of a more insidious problem that a homeowner couldn't see coming. However, there are some steps that anyone can take to mitigate this event from happening at such inconvenient times.
We're going to go into detail about a few major improvements that homeowners could do on their own to generally increase the effectiveness and efficiency of their furnaces or heaters. These quality-of-life improvements can also play a role in preventing breakdowns. Wouldn't that be better for everyone?
Help Your Heater Help You!
These improvements might sound minor, but we guarantee that they can provide a measurable difference that can help your heater last much longer than it normally would. When trying to prevent a breakdown, this can make all the difference.
Clean and Uncover Your Vents
If you've got a furnace, then chances are your duct system is hard at work distributing the heated air to your whole home. In order to do this, it's going to need to send air from your air vents into the different rooms of your home. Though, what's going to happen when your vents are dirty or covered by furniture?
When air vents are covered or uncleaned, the heated air has trouble making its way into your home. That means your thermostat won't register the difference in temperature (not to mention the resulting cold spots will be obnoxious to deal with) and your furnace is going to have to work harder to compensate for the blocked air. Make the job easier on your furnace and clear your floor vents.
Clean or Replace Your Air Filter
Air filters are incredibly important for the longevity, efficiency, and effectiveness of your forced-air heater. If you don't clean or replace your filter, you're risking stifling your system and causing it to work much harder to get the same job done. If fresh air can't easily pass through the system, it'll consume more energy and put more stress on certain components to compensate. Help your furnace help you by changing the air filter.
Schedule Routine Maintenance
The easiest way to make sure you don't suffer an inconvenient heater breakdown or repair is by scheduling heater maintenance during the seasons when you're not using it. Heater maintenance is the perfect opportunity for a trained technician to thoroughly inspect your system and give you a heads up if a repair is in the future. Also, technicians can perform minor repairs and adjustments on your system to keep it running even longer.
Otherwise, if all is said and done and you still need help with your furnace, you can always give our team a call for effective furnace repair.
Need a quick and effective furnace repair? Contact Comfy Heating & Air Conditioning Inc.