Generac generators are some of the best products in the industry. They're vital for homes that want long-lasting electrical solutions when the power goes out. That's why we've worked hard to become a Generac dealer so that we can start installing Generac whole-home generators. These are not the types of portable generators that you can install from your local hardware superstore, these are high-quality generators that last for a decade or more.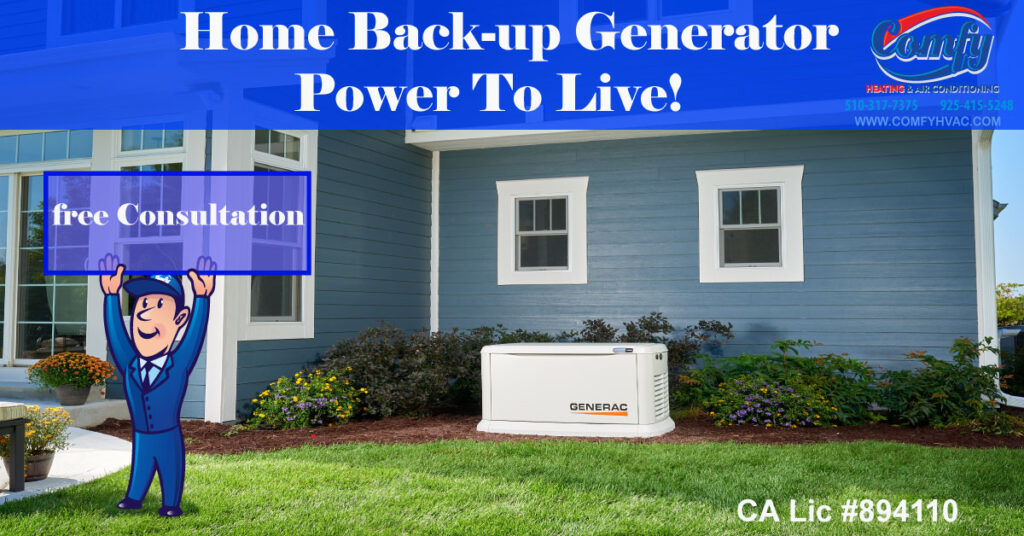 We not only offer home comfort and water heaters, but we can also help homeowners provide cheap and abundant power to their homes when power lines fail. If you think your home could use a Generac whole-house generator, then call our team today. We'll walk you through the whole process and make sure it gets set up perfectly.
Contact Comfy Heating & Air Conditioning Inc. for comprehensive generator services.