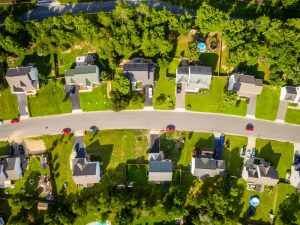 As summer quickly approaches, we understand how much our customers want the best performance possible from their air conditioners.
Unfortunately, there are some common misconceptions associated with just how to do this. For instance, a lower number on your thermostat does not mean cooler air.
With our recent heat wave, we received many calls regarding air conditioners that aren't cooling homes below 80°. Central air conditioners are designed to cool air by 15 to 20 degrees below the outside temperature. When you set a desired temperature on your thermostat, that thermostat signals the air conditioner to run its compressor until that temperature is met.
If it's too hot outside, like it has been recently, then the compressor will continue to run, but it's just not possible to reach the lowest setting on your thermostat. So if it's 100° outside, it's a lot more realistic to set the thermostat somewhere between 78°-80° instead of 70° or below—this is less stress on your air conditioner, which simply can't reach 70°, and is still much more comfortable than the 100° day outside.
What Else You Can Do
We understand how uncomfortable it is in your home when it's this hot out. Here are some things we encourage our customers to do to not only boost the efficiency of their air conditioner, but to feel cooler, too:
Use fans in the room you're in along with your AC
Close all blinds and curtains in the home
Do not run heat producing appliances in the home—i.e. like your clothes washer, dishwasher, stove, etc.
Make sure no vents are blocked so nothing is obstructing airflow
Change your air filter if you haven't in a couple of months
Please contact the team here at Comfy Heating & Air Conditioning Inc. with any questions.