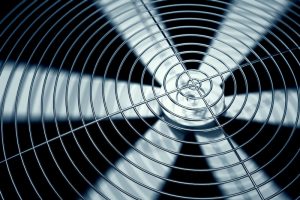 Air conditioning is probably not something you're paying too much attention to during this time of year. But, it is still a good thing to think about if you need to install a new system before summer rolls around again. There are a lot of different options to choose from when it comes to air conditioner installation. You're going to want to find one that meets your home's specific needs, which means carefully considering each option and the advantages it provides. Have a look at three of the most popular air conditioning types on the market below, and what they can offer you if you install one of them.
Central Air Conditioning
Central air conditioning has been around for a long time and remains popular despite the arrival of more modern options. This is because central air conditioners are affordable, versatile, and can keep a home cool even in the hottest weather. If your home is outfitted with ductwork, chances are good that you can find a central air conditioner to meet your needs. Central air conditioning does have a couple of drawbacks, mainly that it normally can't modulate how much output each part of the home gets. For most people, though, that's not enough of an issue to prevent installing one.
Heat Pumps
A heat pump looks and behaves very similar to a central air conditioner. There are two units, one installed inside and one outside. The inside unit evaporates refrigerant to absorb heat, while the outside unit condenses the refrigerant gas back into liquid to release heat. The main difference between a heat pump and an air conditioner is that a heat pump can change the direction that refrigerant flows through it. This enables the system to switch back and forth between heating and air conditioning functions, depending on the needs of the homeowner.
Heat pumps are highly energy efficient, especially during the winter. Because they don't combust fuel to generate heat, you can save a substantial amount of money on monthly operating costs during the heating season. They also save you space, since you can use one system for climate control around the year instead of two.
Ductless
A ductless mini split system is a heat pump, but one that doesn't use ducts. Instead, the system makes use of an air handler installed in each room of the home that is to receive air conditioning. Each air handler has its own thermostat, which allows it to operate separately from the rest of the system. Using a ductless system, you can establish the ideal temperature for each room in the home without disturbing any other part. Ductless systems are also a great way to save money on heating and air conditioning costs since they don't lose output to leaky ducts.
Comfy Heating & Air Conditioning Inc. offers comprehensive air conditioning installation services in Fremont, CA. If you need an air conditioner installed in your home, contact us today to schedule an appointment. We'll help keep your home cool all summer long.