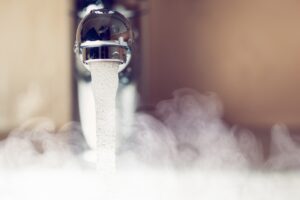 Here's a fact we bet you didn't know about your water heater: when more water passes through it, it suffers from wear and tear than it wouldn't otherwise. This isn't a bad thing, because we wouldn't tell you not to use your water heater. It's precisely why you got a water heater, right?
We are here to tell you that there are ways to conserve water that you might not have ever thought about. These conservation techniques can make your life easier because they reduce the strain on your water heater. You'll save money down the line and you won't need to call as often as normal for services on your water heater in San Ramon, CA. Basically, these tips we're about to share with you can help the environment and your wallet in one fell swoop. So, what do you say?
The Benefits of Saving Hot Water
For starters, it's time we got out some details about why it's so important to save water. Saving water can be a great environmentally conscious practice, but let's be honest, we want to know how it will help us in our struggle in being comfortable. After all, that's why you're here, right? Here are some ways that saving hot water can help you.
Reduce wear and tear on your water heater. The more hot water that passes through your water heater, the harder it's going to work and the more you're going to pay for repairs. This is just a fact of any appliance you own. By reducing your hot water consumption, you can reduce the water that passes through the system and make its job a lot easier.
Reduce energy consumption. When you use more hot water, you end up paying for the increased energy or fuel usage depending on the type of water heater you own. This means that by reducing your hot water usage, you can also lower your energy costs and save money to be spent on things that are more enjoyable!
Reduce water consumption. It's important to keep in mind that you also pay for the water that comes through your hot water heater, not just the heat! By reducing the hot water you use, you're also saving money in that department as well!
Better humidity control. Hot water can feel amazing in the wintertime, but all of that steam and moisture can be bad for your home and your appliances. It's a better idea to use a humidifier to keep humidity levels in control than the excess steam from your shower.
Here's How to Save
Everyone loves a hot bath or a long, cozy shower. We're not telling you that those are bad. But if you're looking to save money and reduce the wear and tear on your water heating system, short showers can go a long way! Also, think about lowering the temperature on your water heater with the help of a professional if you have a tank water heater. Sometimes it doesn't need to be so high in order to keep you comfortable, and that reduction in temperature can save you money on fuel or energy going forward.
Contact Comfy Heating & Air Conditioning Inc. for water heater solutions that work.