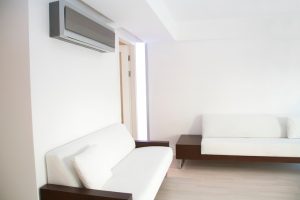 Ductless air conditioning systems have a lot of advantages to offer. However, they also have a number of unique considerations that need to be taken into account when it comes to preventive maintenance. If you're a new ductless mini split owner, or you've never bothered to schedule maintenance for your older ductless system before, we highly recommend you take a look below to see what we mean. It could save you thousands of dollars in the long run.
Why Regular Maintenance Matters
We hear from a lot of people that maintenance doesn't matter. Homeowners can just wait until something goes wrong before seeking help with repairing their HVAC system. This isn't true at all. A lot of the issues that occur with HVAC systems do not have obvious symptoms when they first get started. By the time you notice your ductless air conditioner is having problems, it likely will have already started to suffer from the consequences of these problems. Then you have to pay higher repair costs, the lifespan of your system is shortened from the damage, etc. In short: not a fun time for you.
Preventive maintenance is what gives your technician the opportunity to find and solve issues with your system before they have the opportunity to worsen. This means the problem won't have the chance to cause significant harm to the ductless min split before being solved, which will cut down on the repair costs and lengthen the life of your system. It will also increase the energy efficiency of your system by up to 40%!
The Differences in Ductless Maintenance
Most people will tell you air conditioning and heating systems only need to be professionally checked once a year. For a lot of more traditional systems, this is true. For heat pumps and ductless systems, however, things are a bit different. Because you probably use your ductless system throughout the year, you're putting more wear and tear on it than the average for a heater or air conditioner. That extra wear and tear means you need to schedule preventive maintenance twice as often if you want to get the same level of benefit out of it. We recommend you schedule preventive maintenance for your ductless air conditioning system once during the spring, and once during the fall. This will ensure any preexisting problems are dealt with before the heavier seasons start, stress-wise. The routine maintenance will also allow you to take full advantage of the boost in energy efficiency, since you'll be using the system more often during the following months.
If you follow this schedule for preventive maintenance, you can expect the ductless system to serve you much better overall in the years to come. Even if you missed an appointment this last season, however, you should still schedule an appointment as soon as possible! Better late than never.
Comfy Heating & Air Conditioning Inc.  offers ductless air conditioning services in San Ramon, CA. If you need ductless mini split preventive maintenance, contact us today for an appointment.