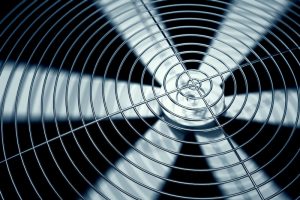 Your heating and air conditioning systems are more than just their main bodies. There are also the ducts to consider, the network that moves air throughout the home during operation. A lot of homeowners neglect their ducts, though not intentionally. The ducts simply don't advertise when they're in need of professional services. Keeping your ducts healthy is an important part of maintaining the overall health of your heating and air conditioning systems, as well as improving your indoor air quality.
If you want to keep your air conditioner as efficient as possible, and improve your air quality at the same time, read on to find out how duct cleaning can help you.
Indoor Air Quality
The indoor air quality in the average home is actually pretty low, mainly due to the presence of airborne contaminants. These contaminants include particles like dust, dander, pollen, mold, viruses, and bacteria. Breathing in these contaminants can cause all kinds of health issues, such as allergy attacks and flu infections. This becomes more likely when contaminants are allowed to collect in the ducts. When the air conditioner is turned on, all those built-up contaminants in the ducts are blown all over the house. This is the primary reason that duct cleaning is done, to remove those contaminants from the air. But it's not the only reason you want to schedule it.
Energy Efficiency
The other reason you want to have duct cleaning done on a regular basis is that it can improve the energy efficiency of your climate control systems. The dust and dirt that can build up in the ducts can actually insulate them, making it harder for the air conditioner to push air through them to its destination. This makes the system operate a lot longer in order to generate the same kinds of temperature changes, which adds to its monthly operating costs. If you want to get the most out of your air conditioner during the summer, you're going to need to make sure that the ducts don't obstruct the airflow.
Duct cleaning is one of those services that there is very little reason not to have it done. The service offers a lot of benefits, both in terms of saving money and making you more comfortable. If you are interested in staying cool and saving a bit of money this season, we highly recommend that you talk to a technician as soon as possible about having your ducts cleaned out. Even if you've had them cleaned out before, you should probably do it again if it's been more than a couple of years since the last time. Trust us, you'll be glad you did later on.
If you need to have your ducts cleaned out this summer, contact us today to schedule an appointment with one of our professional technicians. We'll make sure that your air conditioner serves you as best it can this summer.