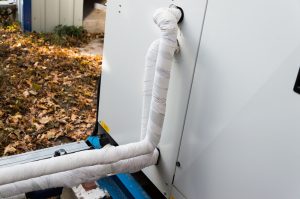 There's a common myth regarding AC refrigerant out there, one that homeowners unfortunately have heard from dishonest—or well-meaning but ill-experienced—HVAC "professionals." That is, that refrigerant needs to be "topped off" every once in awhile, such as during your maintenance session.
We understand why someone might believe this misconception. Refrigerant is like a "fuel" for your air conditioner, right? Well—sort of. It is what allows the cooling process, but it's not like gasoline in a car or oil in a heater in that it depletes.
Your air conditioner will never run out of refrigerant—unless something is wrong. Read on to learn more!